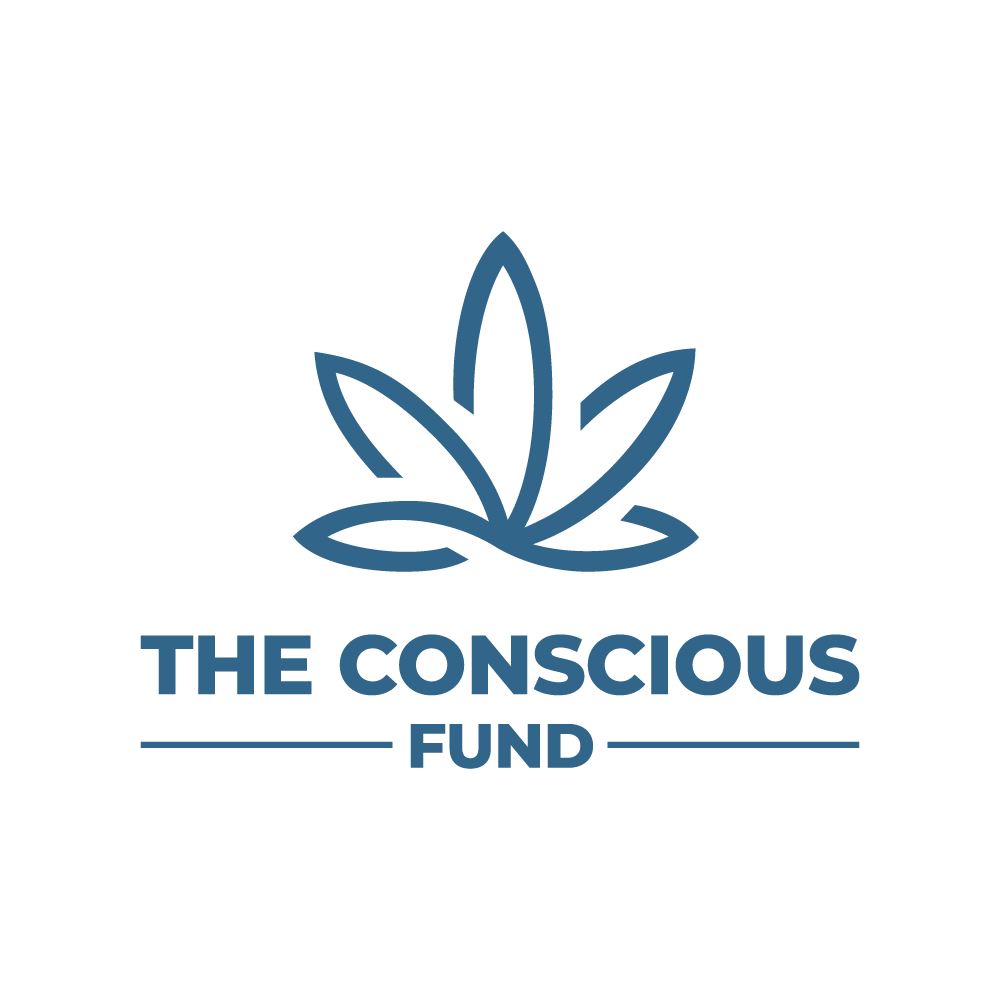 CoInvestor Exclusive
The Conscious Fund (TCF) | LP
 Medical Psychedelics
 Venture Capital
Investments shown on this site put your capital at risk and should be considered by experienced investors only. Learn more
The Conscious Fund invests in global early-stage ventures in psychedelic medicine, helping deliver better outcomes for mental health, addiction, and pain.
$25,000

min. investment

Psychedelic medicine

investment focus

Venture Capital

investment type

31 May 2021

Tranche close
Summary
Please read: CoInvestor can offer investors exclusive access to The  Conscious Fund (TCF) | LP fund at a lower minimum investment amount by providing an aggregator solution. The aggregator pools multiple investors together through a single nominee structure. The nominee account is held by Mainspring fund services and is invested as one into the TFC | LP fund. There are additional fees to administer this service and details can be found in the Fee Summary below. For further questions please contact support@coinvestor.co.uk. 
The Conscious Fund (TCF) is offering investors the opportunity to be involved in early stage ventures within the psychedelic medicine space, with a particular social and ethical focus around mental health, addiction and pain treatment. 
While the last 24 months have been a time of exciting growth for psychedelic medicine, we are still only at the very beginning of the industry's growth phase. Given the acceleration of new entrants, most of the currently investable companies in the space are still at a Pre-Seed to Series A level in their financing journeys.
TCF believes we are at a unique inflection point in the growth of this nascent industry as the touchpoints of clinical research, government regulation, and investor capital coalesce to accelerate growth.
Given the potential psychedelic medicine holds to fundamentally re-shape the mental health and addiction treatment landscape, the ability to enter this space now before the first major approvals may prove to be a unique window of opportunity.
The concept of a professionally managed fund with deep sector knowledge and a network of advisors in every discipline was appealing. The founding partners and key advisors were all perfectly aligned on the excitement of finding and growing a new breed of plant medicine venture, and creating a true support system for them.
Fostering the right mix of high ethical standards, practical skills and excellence were their guiding principles, and they are incredibly excited about the future. 
Investment strategy
The Investment Team is focused on identifying high-conviction early-stage investment targets, using the following framework to guide the Partnership's overall investment strategy:
• Diversified Subsectors: We focus on investing across a balanced index of companies with a core focus on psychedelic medicine-based drug development and treatment centers, and a secondary focus on software, consumer packaged goods, and other ancillary and adjacent subsectors.
• World-Class Teams: We prefer to work with balanced teams that consist of technical founders with deep subject matter expertise in their respective fields and non-technical founders with robust finance, operations, and management experience in similar ventures. Our preference is to back founders with clear track records of success in their domain and ideally those that have track records of successfully starting and exiting companies in the past.   
• Focus on Seed-Series A: We intend to invest approximately 55% of the Fund in Seed and Series A entry point deals. Of these we are aiming to make 15-20 Seed investments at ~$250k-1mm, alongside 10-15 Series A investments ranging from $500k-3mm per check. About 5% of the fund will be allocated to pre-Seed entry point deals where we will target an average check size of $100k. The remaining 40% of the fund will be allocated to later follow-on rounds where we will strategically double-down on companies that we have already invested in during a previous round which we deem to be high-conviction bets.     
• Geography Agnostic: We will opportunistically consider opportunities regardless of geography, however given sector activity and our team's core geographic footprint, we are primarily focused on companies originating in North America and Europe.
• Risk-Mitigated Strategy: Our preference is to back founders that have demonstrated a deep understanding of the risks associated with both their industry and their business. These founders have proactively taken steps to mitigate potential risk by establishing clear contingencies and diversifying their strategy to not overly rely on any one single part of their business model.
• Clear Vision: We want to work with visionary leaders that see the future and know what steps are needed to get there. These leaders have given a great deal of thought to how they want their companies to evolve and what they want the business to achieve both operationally and financially, clearly laying out relevant and actionable goals, milestones, and timelines. 
Key team
Henri Sant-Cassia - Co-founding Partner
Formerly CEO of cannabinoid manufacturer and retailer CBD Virtue, and director of research and testing at non-profit The Cannabinoid Trust. Henri's background is in law, and he began his career as a technology entrepreneur, before working as a consultant in the supplements, pharmaceuticals and healthcare sectors. In addition to co-founding TCF, Henri is also a co-founder of Hive, the European center of excellence for clinical trials and novel therapeutics. He is Board Director of Microdose, the psychedelic industry's leading media company, and actively advises companies in the space on strategy and raising capital..
Richard Skaife - Co-founding Partner
Over a decade of experience in venture capital, assessing and executing deals in the UK and Europe with a focus on early-stage tech. He was also CEO of a startup incubator which served as the mobile studio and partner for brands such as Aston Martin, Virgin Atlantic, and Ferrari. He is a pioneer in mental health: he was the creator of Digipill, a multi-million downloaded mental wellness product; co-creator of the world's largest dreaming experiment - Dream:ON - alongside Professor Richard Wiseman; and an investor and advisor of sleep wellness company OTTY. He is also co-founder of Hive, the European center of excellence for clinical trials and novel therapeutics. 
Michael Hoyos - Co-founding Partner
Prior to TCF, Michael founded and ran Kensho Ventures, an advisory firm supporting ultra-high net worth family offices with the management of
Prior to TCF, Michael founded and ran Kensho Ventures, an advisory firm supporting ultra-high net worth family offices with the management of direct private equity portfolios of up to $100 million. Previously, at McCombie Group in Miami he helped build the firm's private equity practice, co-leading its first major buyout as a General Partner, and was also heavily involved in the firm's management consulting arm where he largely focused on healthcare engagements. He began his career at JPMorgan Chase & Co. in New York where he served on banking teams managing assets in excess of $12 billion. MBA Candidate - The University of Chicago Booth School of Business; BS (cum laude) - The Wharton School, University of Pennsylvania.
Risks
An investment in the Fund carries substantial risk. There can be no assurance that the investment objective of the Fund will be achieved and investment results may vary substantially over time. An investment in the Fund is only suitable for investors who are able to bear the loss of a substantial portion or even all of their investment in the Fund. 
The Fund anticipates that investments into early-stage private companies will be primarily in the form of preferred equity, common equity, and convertible securities. The Fund is geography agnostic and will opportunistically consider investments around the world, however we will predominately focus on plantbased and psychedelic-related ventures across North America and Europe given the team's physical presence and the concentration of in-scope investable opportunities in these regions.
The Fund is a newly formed entity. As such there is no operating history that a prospective investor can evaluate before making an investment in the Fund. No guarantee or representation is made with regards to the investment results of the Fund. There can be no assurance that the investment objective of the Fund will be achieved.
Holders of Interests in the Fund are not permitted to redeem or withdraw their investments from the Fund and will only be able to realise returns on their investments (where applicable) pursuant to distributions and the ultimate liquidation of the Fund.
The Fund is not intended to be a short-term investment. Accordingly, an investment in the Fund is an illiquid investment.
The Fund and its affiliates must comply with various legal and regulatory requirements, including those imposed by the relevant securities laws, tax laws and pension laws in various jurisdictions. If any of those laws change, the legal requirements to which the Fund and its Partners may be subject could differ materially from current requirements.
Where there are impending or ongoing adverse regulatory or legislative action, litigation or tax-related actions or rulings, against the Fund or affiliates, the Fund may be required to retain outside counsel to advise on such regulatory action and incur expenses in relation thereto.
Whilst the Fund takes a diversified approach to portfolio allocation and management, heightened and prolonged declines could lead to losses and diminished investment opportunities for the Fund, prevent the Fund from successfully executing its investment strategies or require the Fund to dispose of investments at a loss.
The Fund's assets may be held in one or more accounts maintained for the Fund by its Prime Brokers or other brokers, or other counterparties, which may be located in various jurisdictions, including emerging market jurisdictions. In addition, the Prime Brokers may appoint sub-custodians to hold the assets of the Fund on their behalf. The Prime Brokers may not be responsible for cash or assets which are held by subcustodians. As such, financial instruments held by such third-parties are generally not held in the Fund's name, and a failure of such parties may have an impact on the Fund.
The success of the Fund may be dependent on conditions in the global financial markets and macroeconomic conditions throughout the world that are outside the Fund's control and may be difficult to predict. The financial markets generally are characterised by extensive interconnections among a wide range of actors and stakeholders on a transnational level. Where such interconnections present significant risks to the Fund due to the failure or perceived weakness of any counterparties, there is the potential to expose the Fund to risks.
The Fund may, but is not obligated to, utilise financial instruments, both for investment purposes and for risk management purposes. Certain hedging instruments and markets may not be liquid in all circumstances. In volatile markets, the Fund may not be able to close out a hedging-related transaction without incurring losses.
The Fund may invest in foreign assets denominated in foreign currencies, which may be subject to adverse movements in foreign exchange rates. The Fund may hold a portion of the Fund's assets in fiat money or may be exposed to risks related to currency fluctuations and fiat currency during transit
The Fund invests in equity securities. Equity securities fluctuate in value in response to many factors, including the activities and financial condition of individual companies, the business market in which individual companies compete, industry market conditions, interest rates and general economic, political and social environments.
The Fund may invest in the equity interests of companies with small and/or medium-sized market capitalisations. Whilst such investments may provide significant potential for appreciation, these stocks involve higher risks in some respects than do investments in the equity securities of larger companies, due to higher volatility and greater illiquidity.
The assets of the Fund are not insured by a government entity or a private insurance company. Where the Fund or/and its third-party service providers become insolvent, the Fund may be unable to rec
As part of the ongoing business and operations of the Fund, General Partner and Investment Manager will utilise, process, store and transmit information on its internal and external systems and technology platforms. This will include software both developed inhouse, along with software licensed or utilised from a third-party service provider or a software development companies. As such, there are operational risks that stem from the use of such technologies as well as information security risks. Where there are bugs, breaches, and other failures, this may have an impact on the ongoing business and operations of the Fund, and as such, potentially negatively impacting the performance of the Fund, and cause it to be unable to continue operating during the duration the Cybersecurity Risk occurence.
There can be no assurance that the investment objective will be achieved.
No independent counsel has been retained to represent investors in the Fund. This document was prepared based on information provided by the General Partner and Investment Manager and no independent counsel has verified such information. 
The Fund might be named as a defendant in a lawsuit or regulatory action stemming from the conduct of its business. In the event such litigation was to occur, the Fund would bear the costs of defending against it and be at further risk if the defence in the litigation were unsuccessful.
Our Fund performance may be negatively impacted by the coronavirus outbreak. In December 2019, the 2019 novel coronavirus surfaced in Wuhan, China. The World Health Organization declared a global emergency on January 30, 2020, with respect to the outbreak and several countries, including the United States, Japan and Australia have initiated travel restrictions to and from China. The impacts of the outbreak are unknown and rapidly evolving.
A widespread health crisis could adversely affect the global economy, resulting in an economic downturn that could impact our ability to source and complete investments as well as our portfolio companies' ability to maintain their operations, complete fundraising rounds, and remain in business. To date the outbreak has not had a material adverse impact on our operations. However, the future impact of the outbreak is highly uncertain and cannot be predicted and there is no assurance that the outbreak will not have a material adverse impact on the future results of the Fund. The extent of the impact, if any, will depend on future developments, including actions taken to contain the coronavirus.
Fee summary
Management Fee
The Partnership will pay an annual Management Fee of 2.5% of the aggregate Capital Commitments per annum, payable quarterly to the Investment Manager pursuant to the Investment Management  greement, from the Initial Closing Date until the end of the Commitment Period.
After the end of the Commitment Period, the Partnership will pay an annual Management Fee of 1.5% of the aggregate Capital Commitments per annum, payablequarterly to the Investment Manager pursuant to the Investment Management Agreement The paying of the Management Fee will begin as of the Initial Closing Date based on the aggregate Capital Commitments, irrespective of when a Limited Partner is admitted in practice. Limited Partners that participate in subsequent closings will be charged retroactively. 
Carried Interest
Investment proceeds will be apportioned among the Partners in proportion to their relative Capital Contributions. The amount apportioned to the General Partner in respect of its Capital Contribution will be distributed to the General Partner, and the amount apportioned to each Limited Partner, generally will be distributed in the following order of priority: first, 100% to each Limited Partner (other than Defaulting Partners) pro rata to their respective Capital Contributions until all Limited Partners (other than Defaulting Partners) have received a distribution equal to the aggregate amount of Capital Contributions (including any Expenses but excluding the Management Fee) made by such Limited Partner; second, 100% to each Limited Partner (other than Defaulting Partners) pro rata to their respective Capital Contributions until all Limited Partners (other than Defaulting Partners) have received a 6% per annum return (simple interest) on their Capital Contribution following the distributions under paragraph (a) above (the Preferred Return); third, 100% to the Investment Manager, until such time as the Investment Manager shall have received (without duplication and in aggregate) a sum equal to 20% of the aggregate of distributions to the Limited Partners;thereafter, the balance shall be allocated as to 80% to the Limited Partners (pro rata to their respective Capital Contributions, other than Defaulting Partners) and as to 20% to the Investment Manager.
Aggregator 
A 3% lifetime administration and custody fee for the nominee structure is charged up front for investors accessing the fund via the CoInvestor aggregator.  
CoInvestor will receive an introduction fee of up to 2% on any investment payable by the fund manager.
---
The content above has been provided by The Conscious Fund who are not regulated by the Financial Conduct Authority ("FCA"). CoInvestor Ltd has not verified the content and makes no representation or warranty (express or implied) as to the accuracy or completeness of the information or opinions contained and no liability is accepted for any such information or opinions. This content is being circulated purely to elicit possible interest – no investment decision should be made solely on the basis of this information.